Doodles & Art from Doodles
Exhibition Opening:
Saturday, October 21 at 5 PM
Exhibition Dates:
October 21 - November 29, 2017
This unique and exciting exhibit will showcase both finished pieces of artwork and the doodles that inspired them ... and why a Doodles show?
The argument exists that "anyone could do that", and that is exactly the point: they are fun, relatable, and part of the everyday world!
Doodles can be a portal for creativity and imagination, and they have the potential to take the artist out of the box of what they usually do. The exhibit will be featuring 2- and 3-D artwork, along with framed doodles from any number of sources: cocktail napkins, the back of the phone bill, envelopes, and scraps of paper – wherever they were drawn!
"Because doodling is so universally accessible, it is not intimidating as an art form, and can be leveraged as a portal through which we move people into higher levels of visual literacy." - Sunni Brown, author of The Doodle Revolution, and Ted Talk speaker, "Doodlers, unite!"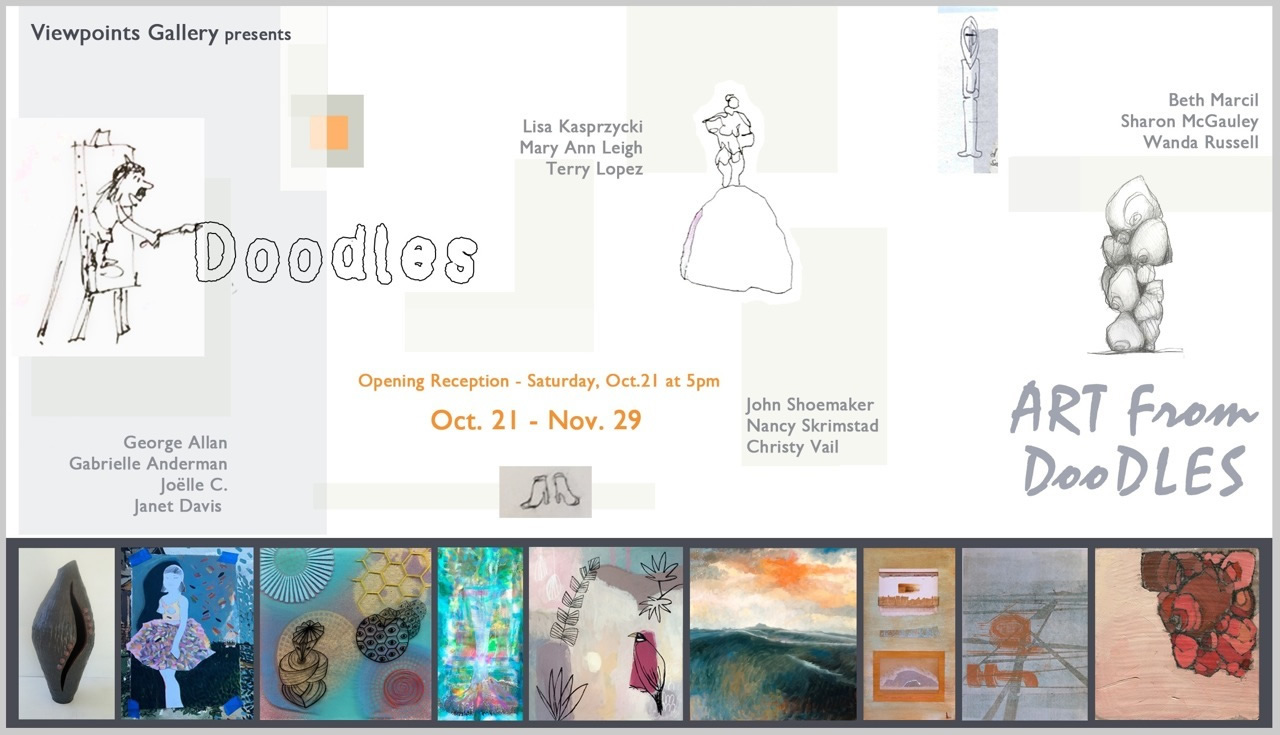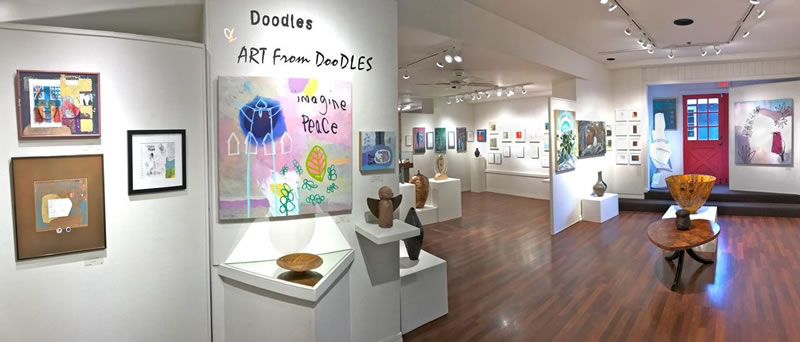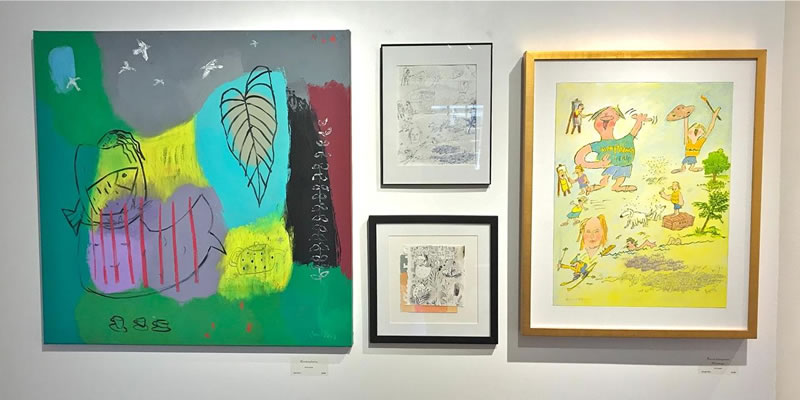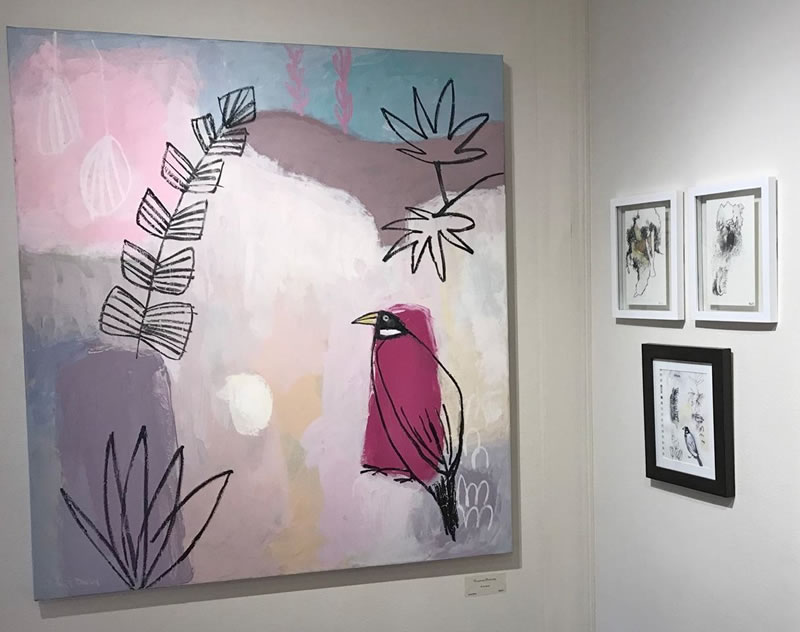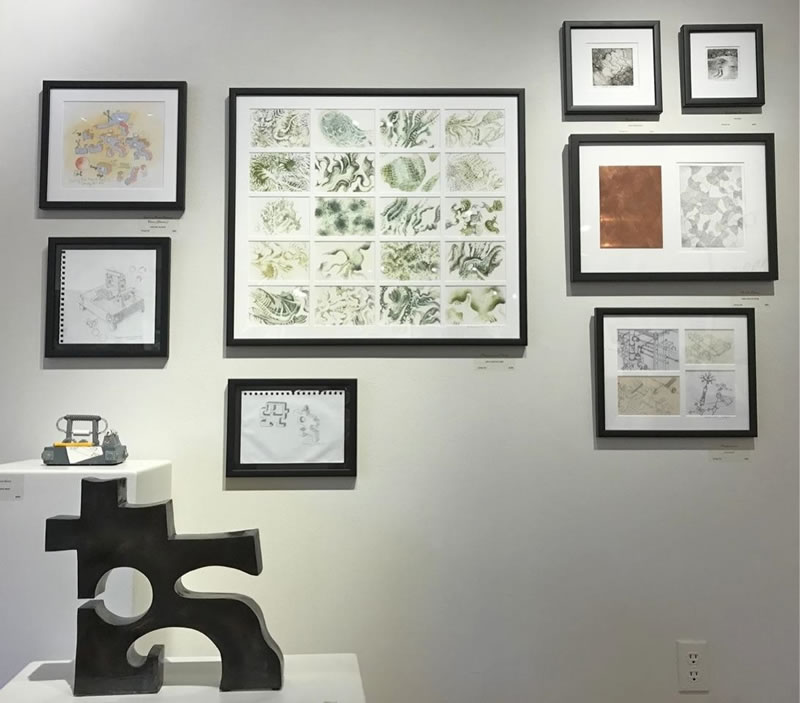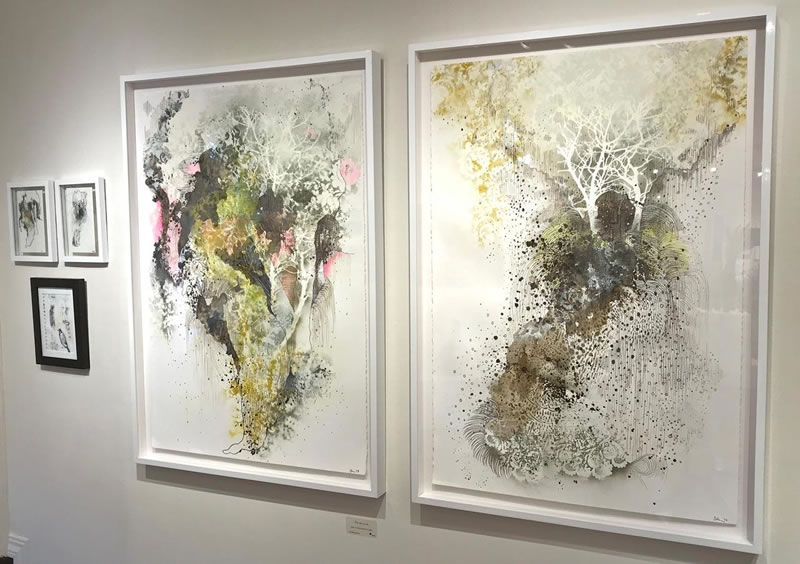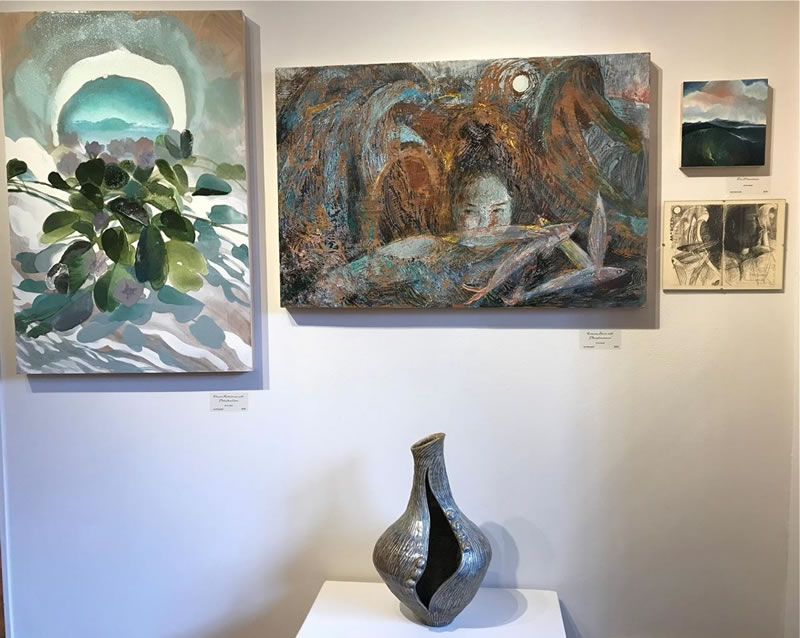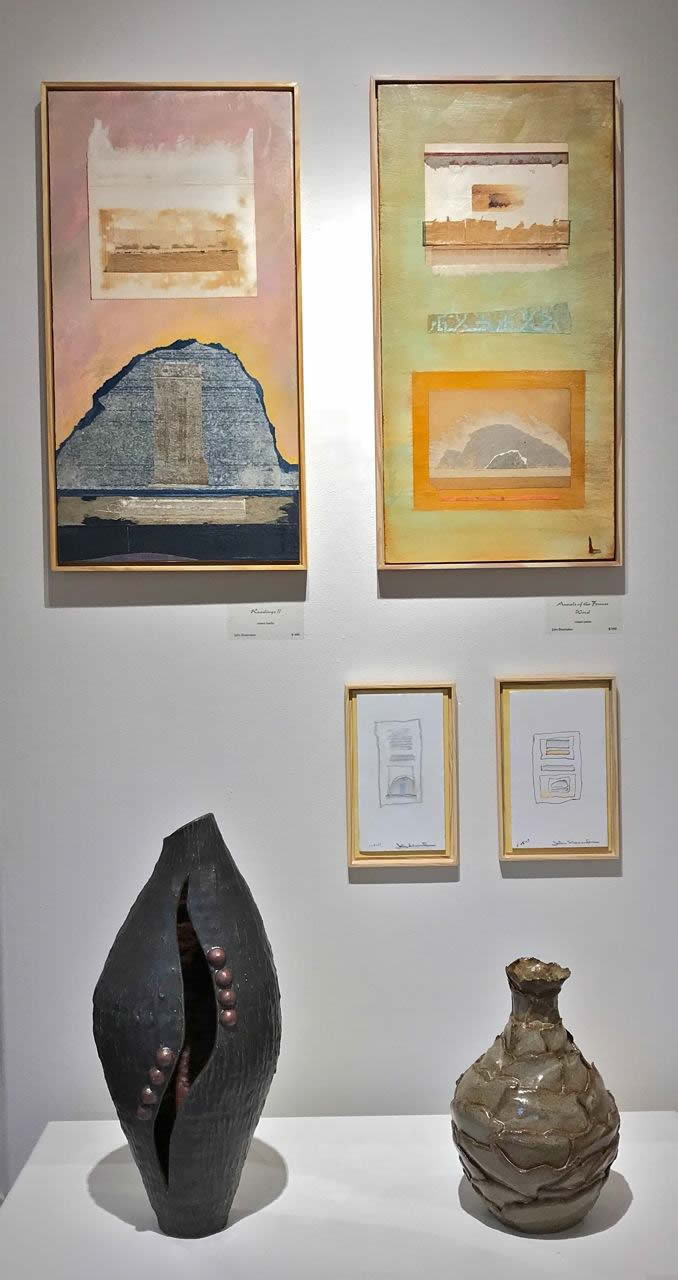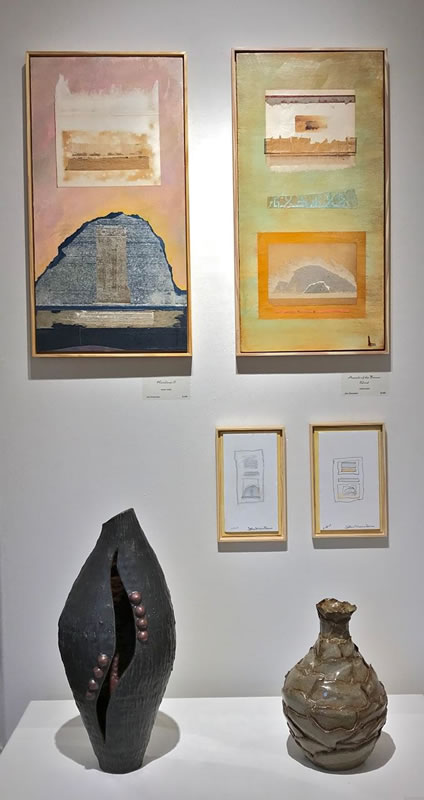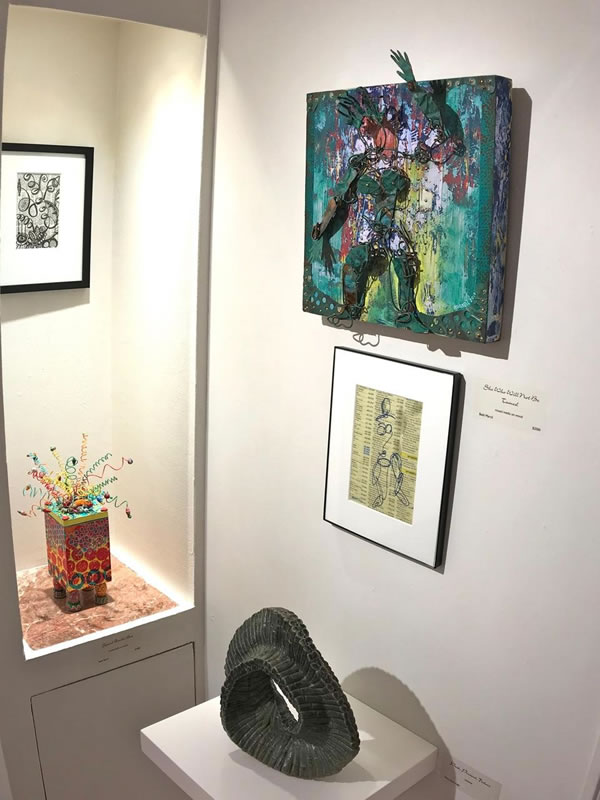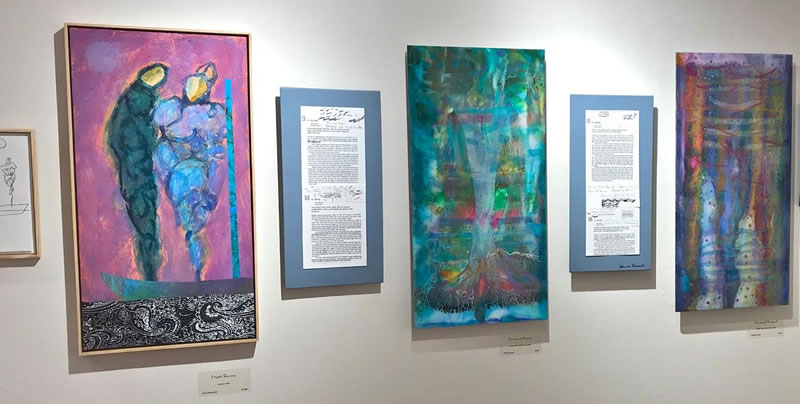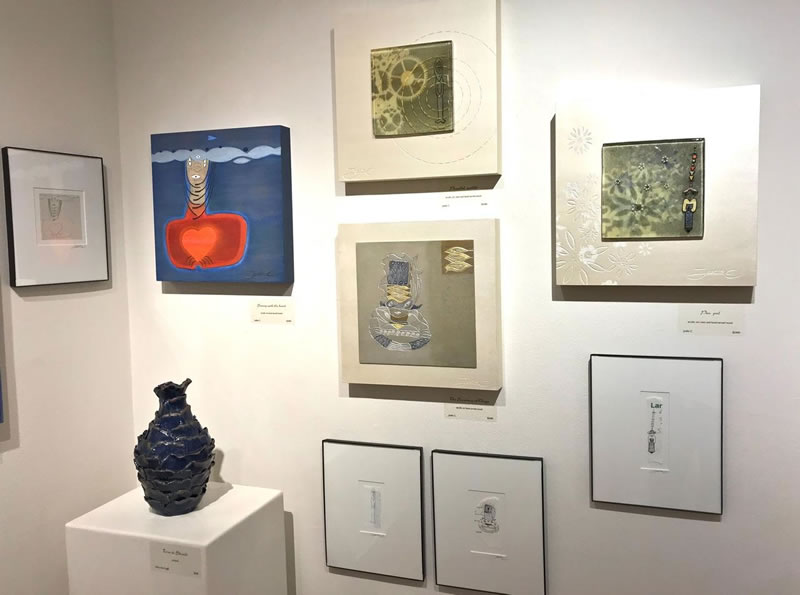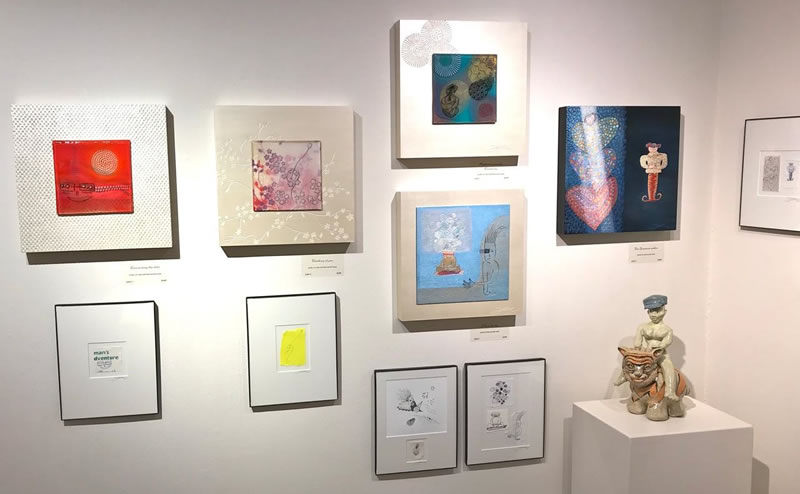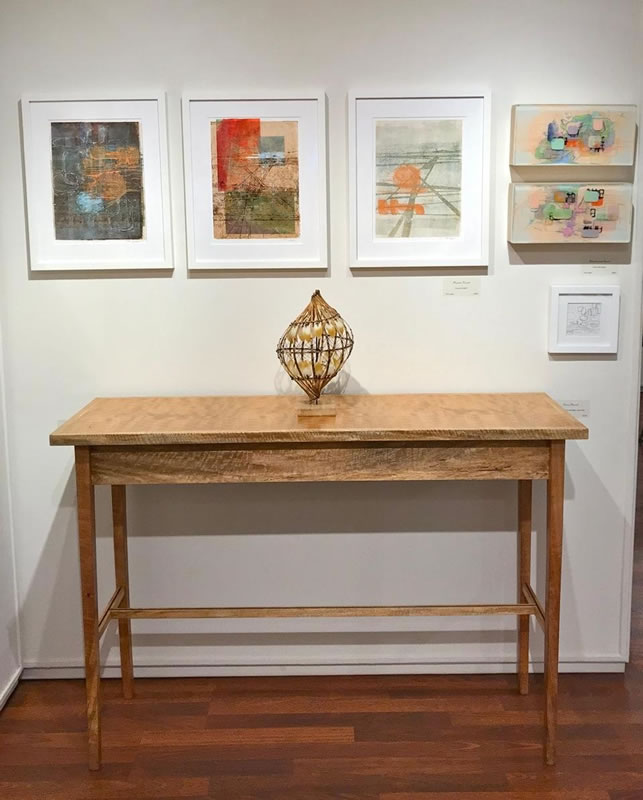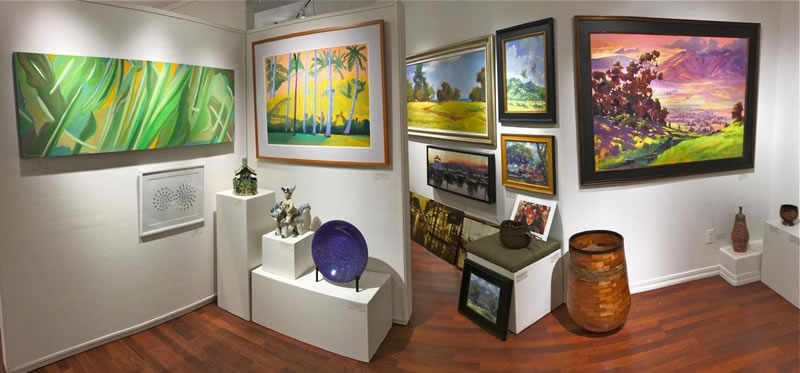 ---
American Icons
The first time showing of a collection of original photographic prints from the 1950's–1970's. These images were shot by Carl W. Rozycki, a professional photojournalist and father of long-time Maui resident, Carl Rozycki. Carl grew up on Long Island, which the elder Rozycki captured in his striking black & white photographs.
This is a special and one-of-a-kind exhibit, sharing the hidden treasure of a family's archives. The singular prints were made by Mr. Rozycki himself at his home darkroom, and cannot be reproduced, as no negatives were found when Mr. Rozycki passed.
A highly unique and personal show that will bring back memories for those that lived through those times, and yet are remarkable in their similarity to the current social and political events.